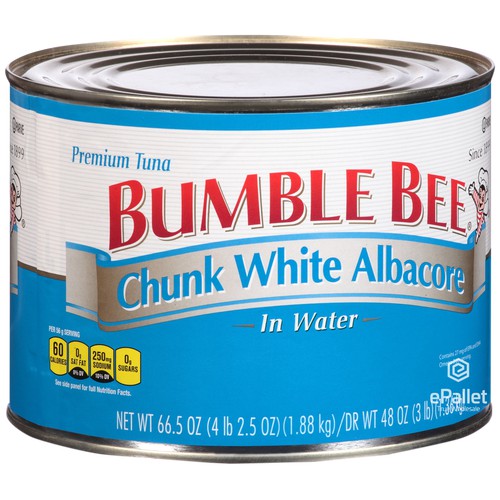 Chunk White Albacore in Water 6/66.5oz
Foodservice
Pack Size: 6/66.5 oz
Total Units: 6/cs
Gluten Free
American Heart Association Certified. Meets criteria for heart healthy food. While many factors affect heart disease, diets low in saturated fat and cholesterol may reduce the risk of this disease.

Download Spec Sheet
Approx. Product Lead Time:
15 days + Delivery
Product information was provided by the manufacturer
Delivered Price
All Prices Include Freight
We were unable to calculate your delivered price at this moment. Please try again shortly.
Generating PDF file, please wait